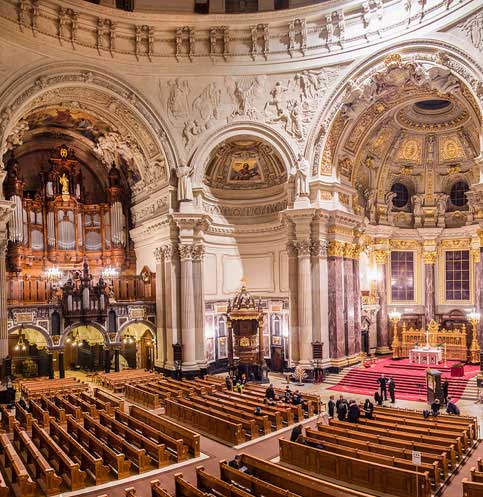 Privacy Policy
BY CONTINUING ANY USE OR VIEWING ON THIS WEBSITE, YOU CONSENT/ASSENT/AGREE/ACCEPT THE FOLLOWING PRIVACY POLICY, TERMS OF USE AND LEGAL DISCLAIMER THAT YOU WILL FIND ON THIS WEBSITE.
This privacy policy applies to all data or information collected or shared online from viewers of this website. 
Below you will find out:
A. What personal information do we collect when you view our website and why.
B. How we protect and respect your information. 
C. Your power over your information.
Network: When we use the term "Network" below, we refer to our company and other company we contract to complete a service you request or give you a better viewing experience on our website.
---
A.  What personal information we collect when you view our website and why:
I. Information you share with us:
Whatever information you decide to type, say, post, or by whatever other sharing method you use on our website may be collected by us. Our network will store the information to provide you with our network data now and in the future. 
However, please do not give any confidential, proprietary or sensitive personally identifiable information (For example: Social Security Number; date of birth; driver's license number; or credit card, bank account, or other financial information). If you send such information mentioned above, you do so at your own risk. We are not responsible for any consequences of you sharing confidential, proprietary, or sensitive personally identifiable information on this website, so please do not share this type of information. 
II. Web Server Logs:
A Web Server Log is a history of the activity on websites. Web Servers will gather and save certain information. 
The information that our network may collect is:
your unique Internet protocol address.
the name of your Internet service provider.
the geographic location from where your accessing our website.
the kind of browser or computer you use.
the number of links you click on our website.
the date and time you viewed the website.
the page you were on before our website.
the pages you viewed on our website; and
what you searched for or asked on our website.
We are interested in the information primarily to find out how to get better for you. And how we can adjust to have a more productive website.
The information collected is not only to improve our website it also serves to make sure that our website is not being misused.
An improved website means an easier, safer, and more enjoyable experience for all those who use our site.
Almost everything everybody does on our computers and phones involves cookies. Without cookies, you would have to constantly type the same information every time you visit a site or use an application. Cookies help us remember you, they also save you the time of having to retype information already shared or collected by visiting any page or link on a website. 
Cookies have made life easier for so many that most internet browsers are set up to allow cookies automatically. However, you can turn them off or adjust your computer's cookie settings if you wish. If you do turn them off, our site and many other sites and applications will be affected and may not work. 
Using our website informs us of your consent and allows us to use cookies and similar technologies as laid out in this Privacy Policy.
IV. Third-party Services (people or companies beyond ours):
We may rely on third parties to deliver a better viewing experience and a more efficient website.
These third parties may collect information from sources such as cookies and your IP address.
However, all the information they gather will be anonymous, so they cannot identify individual visitors. 
We will never willingly share your information with third-party advertisers of any kind. 
For California users, "Do Not Track" is not an option. Because, as described above, we use the information we gather to deliver a better, more efficient experience to our viewers. 
B. How we protect and respect your information:
We take security very seriously and respect your information and ours. We try to keep updated with the latest security methods and procedures to safeguard our information and yours. However, even governments have been hacked or invaded by spyware and the like, so we cannot guarantee that people or companies who are not a part of our network will never overcome our security measures. And we will not be responsible for any type of damages, be them, economic, non-economic, special, incidental, compensatory, or any other suffered damages/harm/injury by you or your company due to a security breach of our network. We ensure that those in charge of security understand the importance of maintaining the defenses.
With limited exceptions, we will not make any of your personal information available to anybody not in our network—so unless there is a breach of security, there will be no unauthorized third party access to your information.
The limited exceptions to not sharing your information are:
I. If you allow us to send you information to another attorney, we would like to refer you to someone not in our network, but who we think may help you.
II. If we sell our law firm/company, we will share all information with the new firm/company, which would have a duty to safeguard your information.
III. We believe that sharing the information or data is needed to protect our legal rights or property.
IV. We are complying with a legal investigation. 
C. Your powers over your information:
You have many powers to control your information.
At any time, you can:
Check to see if we have any information unknown to you.
Update or fix any errors in the information we have about you. 
Request us to remove and delete any or all information about you.
Unsubscribe, opt-out, of getting any future communication from our company.
If ever you have a question or need help with a privacy concern, don't hesitate to contact our company. You can use any contact method found on the website; email is the preferred method, please. 
If we make any changes to our Privacy Policy, they will be updated here, and date stamped. 
We appreciate and value you.
Privacy Policy for the times.